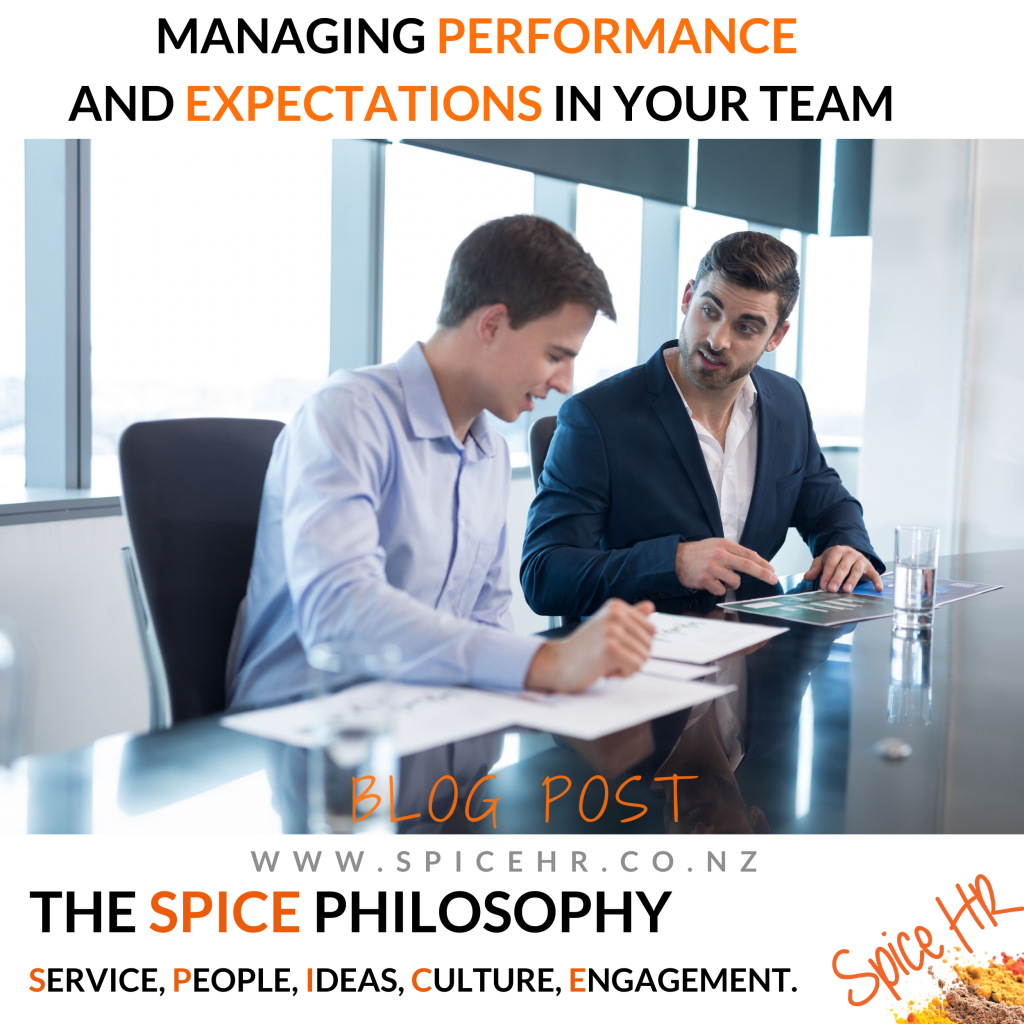 Are you confident that your employees understand the performance expectations of their current roles? Is your feedback timely and relevant? Are you helping your team stay engaged and motivated?
That is a lot of questions to answer!
But, in the current fast-changing landscape of business, they are important questions to consider.
There is a lot of uncertainty in the world right now. People are developing a different set of needs based on recent events and the way the world is behaving.
With many businesses evolving and adapting thanks to COVID-19, it is the ideal time to review the way you communicate expectations and manage performance with your employees.
Let's do a quick check-in to see if everyone is on the same page.
The Importance of Managing Expectations
Imagine you are training to be a pro athlete – let's say a high jumper for the sake of this example.
At the beginning of your training, your coach tells you to practice jumping to be ready to qualify for nationals in six months. They hand you some running shoes, point you in the direction of the track, book you in for a review in five and a half months, and leave you to it.
What are your chances of successfully qualifying without any other assistance?
Pretty slim, right? You don't know the height to aim for to qualify, get no feedback on your technique to improve, and have very little motivation or accountability to get you even close.
No coach worth their money would train someone without laying out expectations, giving continual feedback, and reviewing performance. But unfortunately, many employers and managers do just that to their employees.
We would go so far as to say that without clear expectations for your team members, it's impossible to hold people accountable. And you can forget about managing performance altogether! Honestly, how can you expect people to meet your expectations if you don't clarify what you expect of them!?
Setting Clear Expectations
Much like managing performance, setting expectations should be an ongoing conversation rather than an infrequent event. People develop their skills, clients adjust their needs, and even routine jobs and tasks can change, particularly as businesses adjust to life post-lockdown.
Ensure you stay up to date and redefine expectations as necessary. Don't just assume that everyone is on the same page about any changes that have been made. It's time to hone those communication skills and ensure everyone knows exactly what needs to be accomplished (and by whom and when!).
Where possible, capture the expectations as part of a written performance development plan, as key performance indicators or milestones.
Development vs Reviews
If someone is falling short of your expectations, try asking yourself if those expectations are clear. Of course they are to you, but are they crystal clear to your employee? As in the high-jumper example, it's hard to be motivated if you don't really understand what you should be doing or why.
Once the expectations are laid out clearly, your employees are far more likely to be engaged and motivated.
Keep your team on track with effective performance management that is relevant, timely, positive, and forward-focused. To get you into the right mindset, it can be helpful to reframe "performance reviews" as "development reviews."
This approach focuses on helping employees develop their skills and grow with the business, rather than focusing too heavily on the things that went wrong.
If you have regular catch-ups designed to lead your people and your business forward with a growth mindset, they will feel as if they are on a journey with you, and life will be that much easier for everyone!
The word 'uncertain' keeps cropping up in conversation lately. And rightly so, these are uncertain times in many regards. Which is why managing performance and setting expectations is so important for your team.
If you are unsure how to tackle that in the current circumstances, then get in touch with us here at Spice HR. Together, we can help you navigate through the uncertainty. Drop us a line today!