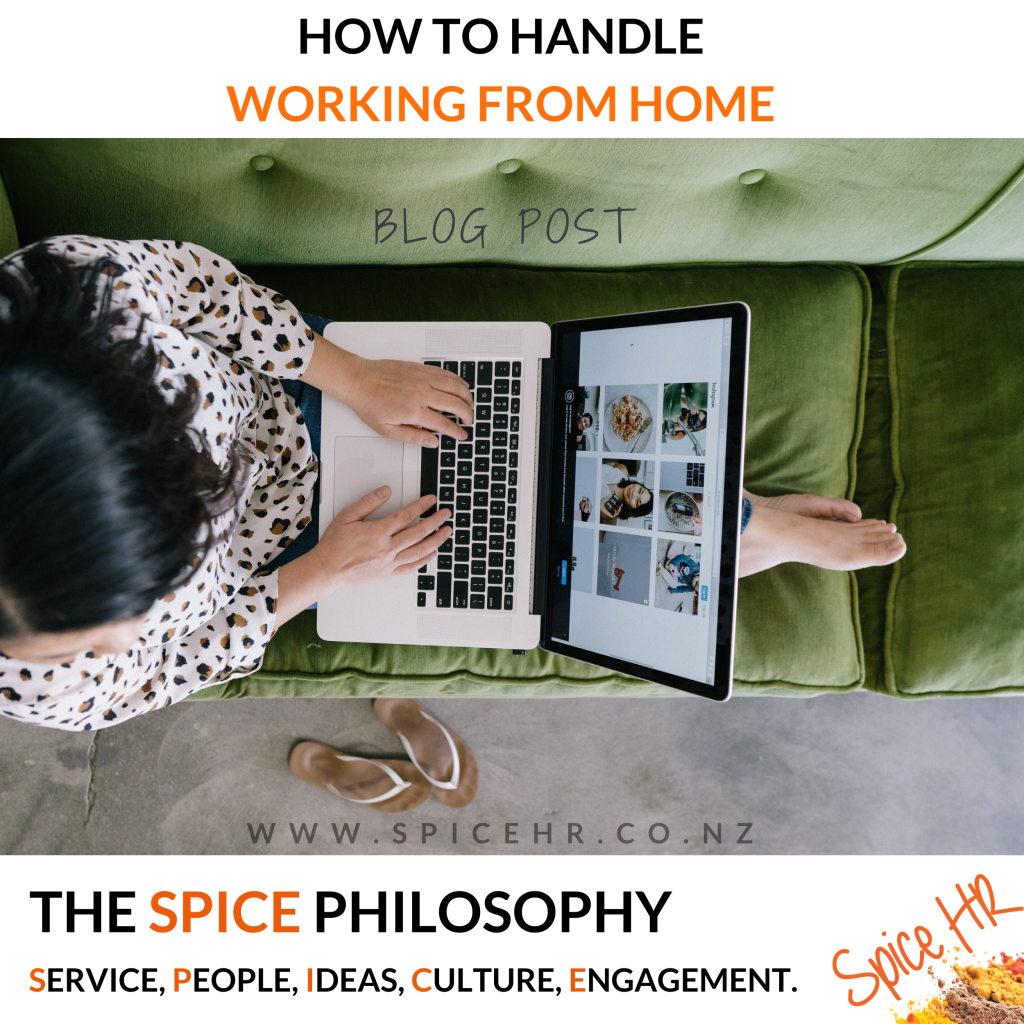 How To Handle Working From Home
Even before 2020 brought us a global pandemic that changed everything, an increasing amount of people and businesses were embracing remote work.
After all, there are many positives to working remotely. Working from home provides flexibility, can help improve productivity and provide a healthy work-life balance.
But it's not all sitting around in your pyjamas tapping away on your laptop! Remote work brings a host of challenges. This is particularly true if businesses have needed to pivot rapidly to adjust to new restrictions.
Whether you are a remote working pro or new to this whole work from home gig, we're here to provide insight on the benefits and challenges of working from home remotely, plus give you some tips on how to stay productive and help your team adapt.
The Benefits Of Remote Working
For employees, the benefits are numerous. No more jumping out of bed and skipping breakfast to sit in traffic every day. Life is just better when you have a little extra time. Instead of arriving at work frazzled, you can sit down fully-fed and raring to go!
Stress levels tend to be lower as the work-life balance improves. You have more control over your work environment and can make it as pristine or messy as you like. There's the option to work outside your "office" set up in cafes or co-working spaces (or during times of restrictions, your deck or backyard!). And best of all, your schedule can work around your lifestyle.
Employers get benefits too, such as improved employee retention, access to a wider pool of applicants when hiring, lower costs in office space, and increased employee productivity and performance, according to a range of studies.
Things To Be Aware Of
It's not all roses and rainbows, particularly for those not used to the remote work lifestyle.
If you are a people person, working out of the office environment can be a little lonely. More effort is often needed to build a sense of community, camaraderie and engagement. The lack of interaction and human connection can be difficult for some people.
Not to mention, there are a ton of distractions at home to contend with. For those that are not used to it, there's likely to be an adjustment period needed. You may find you aren't that productive for the first week or two, until you find your groove.
How To Stay Productive When Working From Home
It can be very tempting to be distracted by the fridge, the couch or the call of Netflix when you are working from home. But they are all going to impact your productivity. Stay on task by following these guidelines …
Set up a space. Yes, it's tempting to work from bed, but this is a no-no. Set up a dedicated workspace – whether it's a dedicated desk space in your spare room, a stand-up kitchen bench or a corner of the dining table or bedroom.
Get dressed! At least, change out of your night PJs into your day PJs!
Set a schedule and stick to it
Eliminate distractions: use apps to block social media for set periods, and do not watch "just one episode" on Netflix!
Take regular breaks, get some fresh air, and clock off at the end of the day – don't be tempted to work all day every day.
Have allocated work time. Now, this doesn't mean you need to follow the 9 to 5 grind. If you are an early riser, then get in a couple of hours before your household wakes up. Likewise, if you are a night owl, maximise those hours too.
As well as that allocated work time, have allocated family or rest time too. That way, you will have a nice balance to fill your week.
Have a list of three tasks that you must complete each day. This will keep you progressing on the most important things on your To Do List.
How To Manage Remote Workers Effectively
Managing a team remotely is not the same as managing one in the office. You can't pop your head into someone's office or drop by their desk for a quick chat.
But, it is possible to still manage them remotely…
Provide clear expectations for communication. Do you prefer staff to email, text, or chat? Will you communicate with the wider team through video calling or mix it up and also use online tools like Slack or Trello? How should they connect with others when something is urgent? Clarify these guidelines for everyone from the outset.
Keep up the one-on-ones. Group video calls are great to maintain team cohesion, but ensure you schedule regular one-on-one chats with each employee.
Use multiple channels to communicate. Tools such as Zoom, Slack, Trello, Google Suite, Facebook Teams and more are great for planning, delegating, and keeping in touch.
Trust your team. Keep in touch and be available, but avoid micro-managing. Using some of the above collaboration tools will help you keep tabs on the work being done without becoming overbearing.
Proactively facilitate socialising. Arrange after work video drinks, breakfast catch ups, or allow extra time at the beginning or end of group video chats to catch up and bond.
While there are many benefits to working from home remotely, it can be challenging if it is thrust on you without warning. This is the case for many of us in the current situation.
An important thing to remember is to stay in touch with your experts throughout this period (and beyond!). Even though this new working situation is uncharted territory for many businesses, you still need to ensure you are adhering to process and legalities.
If you have any questions, queries or concerns about how to provide the best environment for your people during these times, then get in touch with the Spice Gals. We are operating from home during the Level 4 lockdown period and are more than happy to help you navigate these uncertain waters.