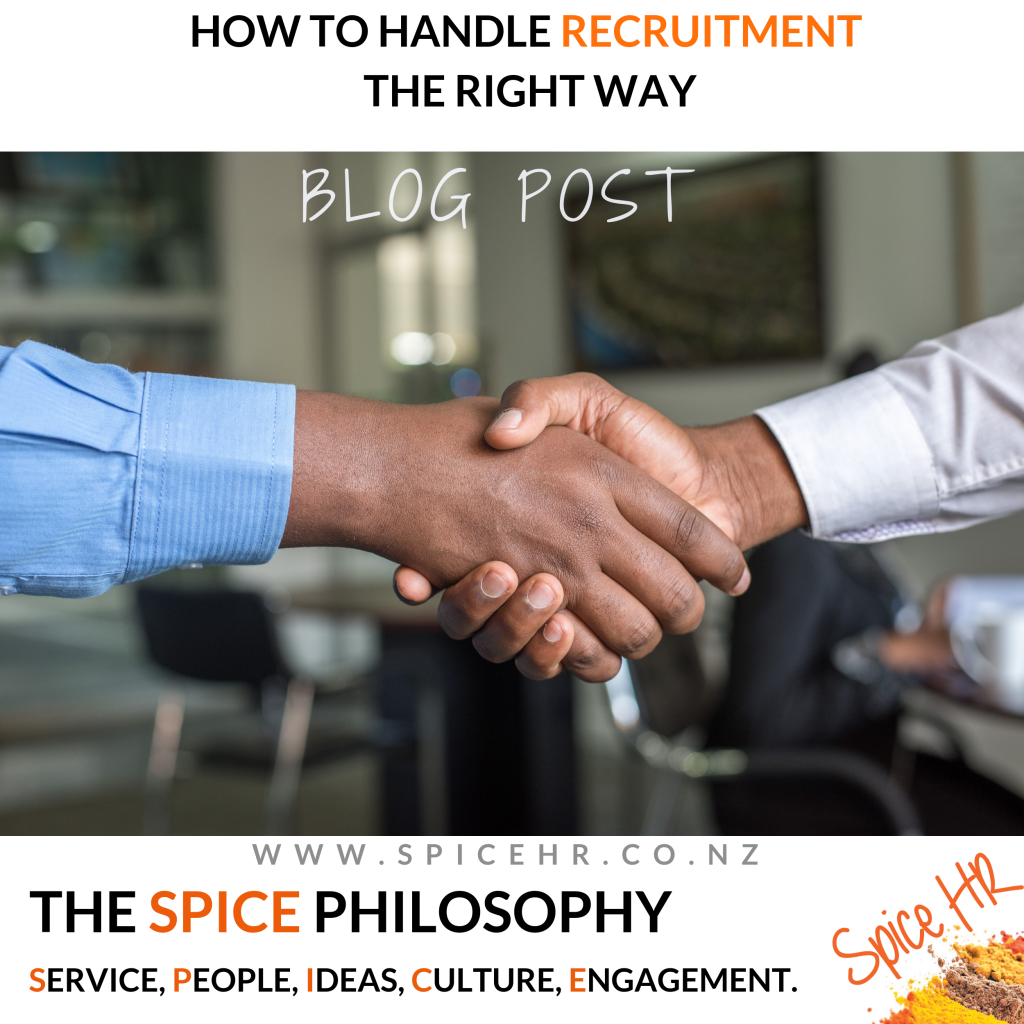 What would a doughnut be without the cinnamon? How would your favourite Indian dish taste minus the coriander or cumin? And what would the Spice Girls have been without Ginger Spice? It doesn't really bear thinking about, does it? The same goes for your employees and your recruitment strategy.
They are the spice that makes your organisation unique, attractive, and successful. Without top talent, your business will struggle to beat mediocrity. So, it's essential to attract the right people for your culture, and encourage them to stick around!
These days, recruitment is a science all of its own. Posting a Job Description on a local job board and hoping for the best just won't cut it if you want the very best.
So, how do you tackle recruitment in the right way?
Today, we share our best advice for becoming the employer of choice for your potential candidates.
Do Some Self-Reflection
Before you can cast a net out to lure in your ideal candidates, you need to be very clear on what your organisation is looking for. Spend some time looking at your existing top employees, and ask yourself what it is that makes them a great fit.
Remember to include a mix of soft and hard skills, as well as addressing some of the more creative characteristics, such as emotional intelligence and cultural fit.
Understand Your Ideal Candidate
Once you know the kind of employee you want to attract, you can begin to understand them better. Think about what they need and want from a job or an employer, and what motivates them.
Do they thrive from being part of a team, or would they rather work independently? Are they happy with a predictable role, or are they looking for a bit of variety?
Drawing up a profile of your dream team member will help shape your business to be the type of employer that naturally attracts top talent.
For invaluable insight, refer to your existing staff members! Ask them what they love about working for you, what drives them, and survey them to see if there is more you could be doing to be a sought after employer.
Position Your Company
Savvy candidates won't just be perusing the job description when deciding whether to take a role. They want to know what it's really like to work for your business, and what you are all about. They might look at your social media to see what customers are saying about you, check out your current and former employees on LinkedIn, or try and get a feel for your culture via your website.
Ensure that all aspects of your business reflect the culture and values you are trying to encourage.
Be Authentic
The most sought after companies in the world have certain things in common – authentic core values, genuine respect and appreciation for their employees, and a commitment to providing a fantastic work environment. Make sure your business's core values are defined. Be good to your team and word will organically spread among potential candidates.
Focus on Quality
Remember, you are looking for quality, not quantity. Rather than offering benefits and values that will appeal to a wide range of applicants, focus on figuring out the persona that melds best with your business and work to meet their needs. You don't need to attract one hundred candidates, you just need to attract one who is the right fit for your business.
Call in the Professionals
Recruitment can be an all consuming task in business, so it may be worth considering the possibility of outsourcing it. Or at least getting some help putting together a plan for the role you are recruiting for and what your expectations are for the candidates.
The team here at Spice HR can help set you up with a plan to get the right people on your team. Or, we can recommend some great recruitment companies or specialists who will help take the stress out of making the right hiring decision.
Give us a call today to chat about your plans for recruiting.